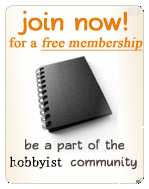 escort reviews and massage parlor reviews
Thank you for subscribing to MPreviews.com. Established in 2001, MPreviews is the #1 Massage Parlor Review and Escort Review Site for high quality escort and massage parlor reviews. MPreviews.com offers Massage Parlor Reviews Information found no other place on the internet. What makes MPR so unique are the hobbyists; contributing valuable information like how to have a successful massage experience before you spend your hard earned money. We are the original Massage Parlor Review Site with over 86,000 Real Reviews by real clients .
By becoming a VIP Member you will have unlimited access to the most reliable full access, massage parlor reviews and escort reviewson the internet. The MPR community is hosted on a secure server where you can choose to be anonymous. All MPReviews are password protected and only available to members 18+.Your opinions are useful, funny and cool because people like you take the time to share thoughtful insights on the Massage Parlors, Independent Provider and Therapeutic Services you experience.
New Massage Parlor Reviews & Escort Reviews for Friday, August 22, 2014
Massage Parlor Reviews:
Escort Reviews: